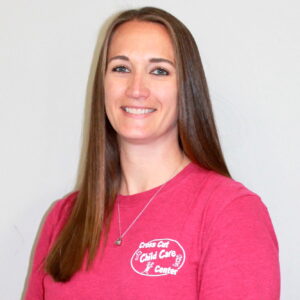 Amy Sunseri – Director
Amy is a graduate of Indiana University of Pennsylvania holding a Bachelor of Science Degree in "Child Development and Family Relations". She previously worked in Child Care over a four year period before stepping up to the challenge to partner with Cross Cut Church in launching Cross Cut Child Care Center.
Amy lives in Hastings with her husband and three young children. She is a member of Cross Cut Church and is an active in teaching children in Beginners Class. Amy is passionate about growing and nurturing children into all that God has designed them to be.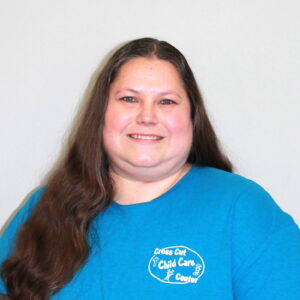 Tracy Bolen – Group Supervisor (Big Dippers) /PreSchool Teacher (4yr olds)
Tracy is a graduate from Clarion University with a Bachlehor of Science degree in Early Childhood/Elementary Education and a Bachelors of Arts in Sociology. She has her Level I PA Certificate, on her way to recieving her Level II.
Tracy has eleven years experiece working with children of various settings: daycare, preschool, church. Tracy and her husband, Jason reside in Patton with their daughter Kay. Tracy enjoys doing cross stitch and watching her favorite sports team on TV. Her favorite color is purple.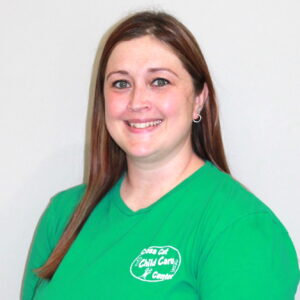 Heather Valeria -Group Supervisor (Twinkling Stars Room)/PreSchool Teacher (3yr olds)
Heather is a graduate of Carlow University holding a Bachelors of Arts in Early Childhood Education. Heathers has twelve years of child care experience (Group supervisor, Assistant Director and Substitute teacher at Cambria Heights). Seeing the excitement on a child's face when they finally understand what she is teaching is her favorite thing about working with kids.
Emily Kline – Group Supervisor ( – Toddlers)
Jill Sunseri

– Group Supervisor ()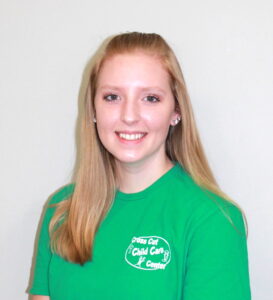 Makaela

– Group Supervisor